Water LabInterest
There are `anaerobic` creatures that can live without air, but there are no creatures on earth that can live without water. This means water is life and is an indispensable precious substance. However, the amount of water that can be used by humans is very limited, and even this is contaminated and scarce due to industrialization, climate change, and population growth. Therefore, the water treatment paradigm is constantly shifting, and we are paying attention to what is the next.
Water LabParadigm Shift about Water Treatment
1st Generation (1800~)Physicochemical
Process

Coagulation/Flocculation, Precipitation & Sand Filtration

Use chemical
Mass sludge
High capital cost

2nd Generation (1920~)Biological
Process

Aerobic & Anaerobic Microorganisms for Pollutants Removal

Low secondary contaminant
Problem for non-biodegradable organic matters

3rd Generation (1990~)Advanced
Treatment

Oxidation Process (AOPs) & Membrane Filtration

Eco-friendly
Compact facility
Possible to remove non-biodegradable organic matters
The key concepts of the new water treatment paradigm WATER Lab think are:
Use of water matrix that was difficult to use
Use of new materials for water treatment
Application of sustainable water treatment technology
Water LabNew Paradigm of Water Treatment
Nanotechnology

Environmental Functional Materials

Hybrid & Combination

Membrane or Adsorption with AOPs
We strive to present optimum water treatment technologies while keeping pace with changing environment. WATER Lab explores major water issues and develops advanced water treatment processes. The current main research includes:
Advanced oxidation processes for drinking water, wastewater, and seawater treatment.
Nanotechnology using graphene-based materials for water treatment.
Analysis and treatment of microplastics in water environment.
Water LabAdvanced oxidation processes (AOPs)
Advanced oxidation processes for
drinking water, wastewater, and seawater treatment.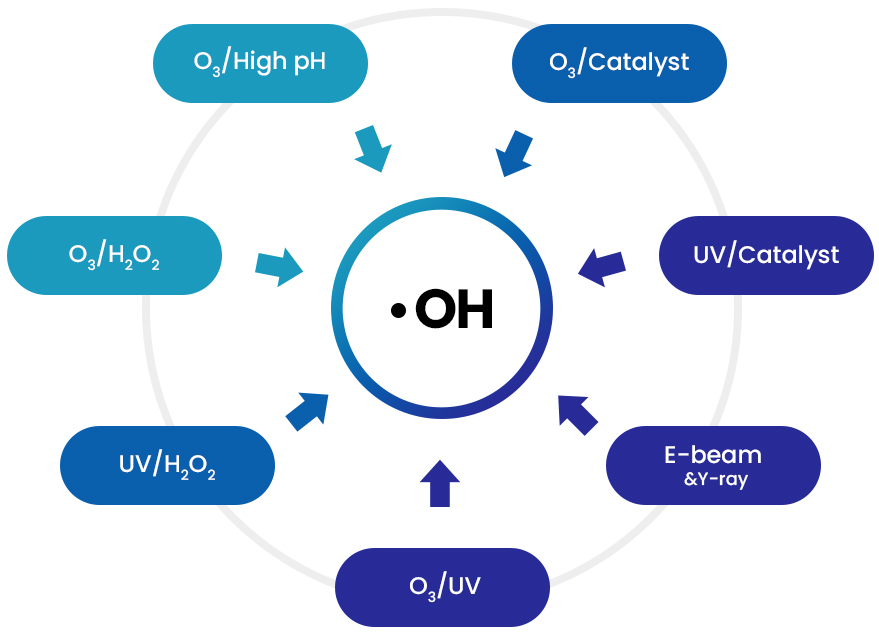 O3
UV
Water LabGraphene Fabrication using Taylor Flow Reactor
Nanotechnology using graphene-based materials for water treatment


Water LabApplication of Nanomaterials to Water Treatment
Graphene
Catalysis
Membrane
Composite
Adsorption
Electrode
Water LabMicroplastics
Analysis and treatment of microplastics in water environment
Definition
Plastic particles smaller than 5 mm
Large Microplastic

5 mm ~ 1 mm

Small Microplastic

1 mm ~ 1 µm

Nanoplastic

< 1 µm
Primary microplastics

Plastic fragments or particles that are already 5.0 mm in size or less
Secondary microplastics

Microplastics from the degradation of larger plastic products
Development of sampling and pre-treatment standard method
for microplastics measurement by environmental media
WATER
Sampling
Digestion
(Oxidation)
Pre-treatment

Analysis
AIR
Sampling
Digestion
(Oxidation)
Pre-treatment

Analysis
SOIL
Sampling
Digestion
(Oxidation)
Pre-treatment

Analysis